Your satisfaction is important to us. It's how we grade ourselves, an integral part of who we are as an organization. We know you have choices and we work hard to earn your trust, each day.
At the heart of our constant drive to satisfy residents: a series of commitments that set the standard for how we work on your behalf.
One of these commitments is that reaching us must be hassle free. When you have an issue, you don't need to spend time figuring out how to reach us. It needs to be easy, in whatever way works best for you. That's why we have multiple ways to let us know when you have a service need. No matter what the issue is, our communications with you will be honest, straightforward and timely. For more information click here.
GETTING READY TO PCS? DEPLOY? RETIRE?
WHAT TO DO WHEN YOU'RE READY TO MOVE
PCS season is here and many families are packing up and heading off to a new adventure. To help make your transition from Fort Bragg a little less stressful, we would like to provide you some helpful tips to make moving out an easy process for you:
Set up your transportation at the Soldier Support Center (If PCSing). If you are doing a ditty move, you must still attend the move out briefing at the Soldier Support center
Visit the office to submit your "Notice To Vacate". Remember, you are required to provide a 30 day notice- you may reach out to the center even before you receive your orders to advise of the upcoming move and begin receiving information that will assist you.
Start throwing away or disposing of those items you don't want to take with you. You can put these items out on your regular trash day or you can donate them. The Bragg N Barn on Fort Bragg is a great donation spot.
All personal items and trash should be removed and the home should be left in surface clean condition. Surface-clean condition implies that a home is left clean throughout. The surface-clean policy is intended to reflect good day-to-day housekeeping. When a home is cleaned regularly it should only require a wipe down and sweep/vacuum at move out to deliver surface-clean condition. Please note that wear and tear plays a factor in the determination of acceptability.
Please note, that if you are getting a refund, please make sure you provide us with an accurate forwarding mailing address before you leave. Refund checks will be issued from the Corvias Accounting Department and will be sent via U.S. mail. If you have any questions or concerns about the move out process and/or receiving an estimate of the damages of your home, please do not hesitate to contact your community office so that we may assist you.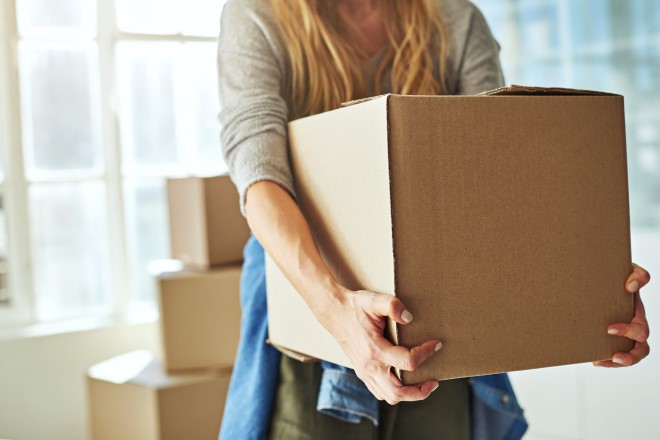 YOU SPOKE AND WE'RE LISTENING
Corvias received the recent survey results and while it was taken before significant improvements were made, we are using it—as well as direct resident feedback—to continue to make improvements. We want to hear from residents and we are listening and responding, providing better service and working with our Army partner to meet the both the short- and long-term military housing infrastructure needs.
NEW RESIDENT PORTAL & APP
We are excited to announce our new resident portal! You can place and track your maintenance work orders online using the portal.
To register, visit FortBraggCorvias.residentportal.com and provide the following for the service member, or primary leaseholder: name, email and last four digits of their social security number. It's as simple as that! You can then download the Resident Portal App, which is available in your iTunes or Google Play store.
KEEP YOUR PETS COOL
The extreme heat of summer has not shown signs of dissipating here at Fort Bragg. It's likely on those 100+ degree days you are more than a little uncomfortable. Imagine if you had a fur coat! So how do you keep your pet cool?
Here are some quick tips:
Let them get a little wet
Make your own cooling mat
Provide plenty of water
Keep them inside in the A/C
Keep exercise short
Do your research before giving them a haircut
For more details, visit our blog here.
WANT TO HELP BUILD MORE RESILIENT COMMUNITIES?
If you want to join an inclusive team dedicated to helping its higher education, military and municipal partners solve their greatest infrastructure challenges, Corvias can help you build a rewarding career. A career built on superior customer service, innovation and problem-solving, coupled with opportunities for professional growth and giving back. Whether you're early in your career, a seasoned professional, or somewhere in between, we encourage you to preview our current opportunities. Corvias' benefits include complete healthcare, retirement plans with matching options, tuition and scholarship programs, paid time off, volunteer time off and family medical leave. Click below to see all openings.

Registration is NOW OPEN for our Military Teen and Parent Summit!!
Free, Fun, and Exciting Event for teens and their parents to re-engage connections and prepare for a successful school year - join us at the Military Teen and Parent Summit!
Teens will receive a SWAG Bag full of fun and motivational items and topics covered will range from stress and anger management to healthy relationships (for our teens only) and future goals, to speaking "teen-glish" (for our parents) and learning to speak your parent/teen love language!
Both Teens and Parents must register individually. Lunch and Snacks will be provided. Register today.
Every Friday - Freeze Pop Friday at the Community Center Pools, while supplies last
Ardennes & Pope

101 Varsity St

Fort Bragg, NC 28307

910-436-6054

Hammond Hills

70 Bastogne Dr

Fort Bragg, NC 28307

910-436-4066

Njimegen

2 Douve Place

Fort Bragg, NC 28307

910-436-4743

Casablanca

625 S Lucas Dr

Fort Bragg, NC 28307

910-495-0120

Linden Oaks Clubhouse

2 Duplin St

Cameron, NC 28326

910-764-4932

Normandy

27 Hunt St

Fort Bragg, NC 28307

910-436-3125

Corregidor

301 N Dougherty Dr

Fort Bragg, NC 28307

910-497-6255

Linden Oaks Lodge

1 Hilltopper St

Cameron, NC 28326

910-764-5000

Ste Mere Englise

7905 Sicily Dr

Fort Bragg, NC 28307

910-497-0510