In recent newsletters we have highlighted a series of commitments that set the standard for how we work on your behalf: The Corvias Commitment.
One of these commitments is that We Give Back. Our role is to ensure a supportive, vibrant community for the residents who choose us. That means contributing to the community – from reinvesting back into community services and infrastructure to Corvias Foundation scholarships and grants that provide financial assistance to children and spouses of active-duty service members.
This commitment, along with the other commitments, is how we grade ourselves – an integral part of who we are as an organization. Your satisfaction is important to us. We know you have choices and we work hard to earn your trust, each and every day.
CONGRATS YARD OF THE MONTH WINNERS!
We would like to congratulate our Fall 2019 Yard-of-the-Month winners. We would like to thank you and all of our residents who help keep our community looking great! Winter Yard-of-the-Month judging will occur by December 13. Holiday decorations will be considered, though not mandatory. Again congratulations to our Fall 2019 winners:
SSG Wyatt and Maria Barrett
SPC Keeton and Dominique Collins
MAJ Jonathan and Kelly Ginder
SFC Jamie and Kendra Howard
SGT Jefferson and Diane Hunter
MSG Nathan and Felicia Javins

SPC Dale and Emily Kynaston
SPC Austin and Tamra McCool
SFC Romualdo and Yesenia Portes
COL Andrew and Jill Saslav
SSG Victor and Ninoska Snyder
SPC Jesse and Alison Wheeler
AMERICAN RED CROSS PHARMACY TECH PROGRAM
American Red Cross, in partnership with WOMACK Army Medical Center, will be offering a pharmacy technician training opportunity for military Family Members at Fort Bragg. The projected start date is 1 April 2020. The application deadline is 15 January 2020. For more information contact the American Red Cross at 910-907-7124.
TIPS FOR A SUCCESSFUL THANKSGIVING
Tip #1
If you do not cook frequently, test your oven at least a week before the holiday to ensure it is working properly. If repairs are needed, be sure to request a work order by contacting your Community Office as soon as possible.
Tip #2
Do not pour grease, oils or other fatty substances down your sink, toilet or sewer drains. If poured down the sink, these materials can harden along pipes and may lead to clogged pipes and unpleasant sewer backups. These materials should be discarded with your regular trash or may be recycled at the DPW Recycling Facility. To help prevent blockages and to keep your pipes working at their best please remember to:
Use an old coffee can or jar as a grease collector.

Pour greasy or oily food waste into the container, NOT down the disposal.
Freeze or cool animal fats before disposal in trash.
Mix liquid vegetable fats with an absorbent material such as kitty litter or coffee grounds in a sealable container before disposing in trash.
Tip #3
To keep your garbage disposal working properly, do not use it to dispose of large quantities of food waste. Egg shells, potato skins, pasta, rice, bones and other vegetables and meats can cause your disposal to clog and jam.
Tip #4
Use extreme caution when operating turkey fryers as these have contributed to many home fires and accidental burns. Always keep the fryer in full view while the burner is on and do not operate fryers in, on or under a garage, carport, porch, wooden deck, fence, dry grass or any other structure or material that can catch fire.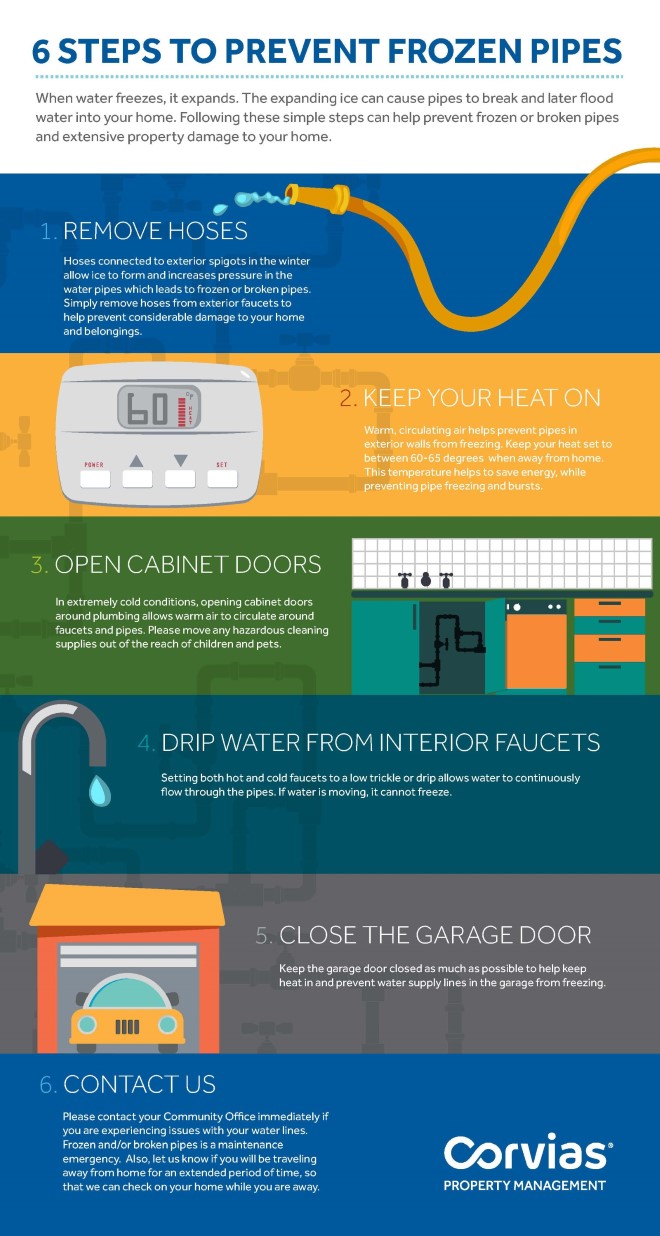 2019 FALL RESIDENT SATISFACTION SURVEY
Beginning Tuesday, November 12th, through the 2019 Fall resident satisfaction survey administered by CEL & Associates, Inc. (a third-party company), you will have the opportunity to let us know how we can be better. We ask that you take a few moments of your time to complete this short, anonymous online survey.
Your experience living in our communities is all that matters and your voice counts.
A link to the online survey will be sent from ARMYHousingSurvey@celassociates.com to the primary email address listed in your resident file. The subject line of the email will read: Fall 2019 Official Army HQDA RCI Sponsored Resident Housing Survey. Please make sure to add this email address to your "allowed sender list" to avoid the message going to your spam/junk folder.
Also, please note this survey is different from the work order and move-in survey you may have received throughout the year.
Thank you in advance for your participation!
Each November the Military community observes Military Family Month. Every day, our team recognizes the daily sacrifices made by Military families, and we are honored to provide housing services to those families.
In addition to our regularly scheduled events, starting November 4 stop by the community center and enter for the chance to win a turkey for Thanksgiving! Winners will be announced November 15. Also, be sure to stop by the community office every Wednesday for a tasty treat in honor of Military families.
We are far from alone in appreciating everything that Military families sacrifice. Many local services are provided to show their appreciation this month. Take a look at what is happening: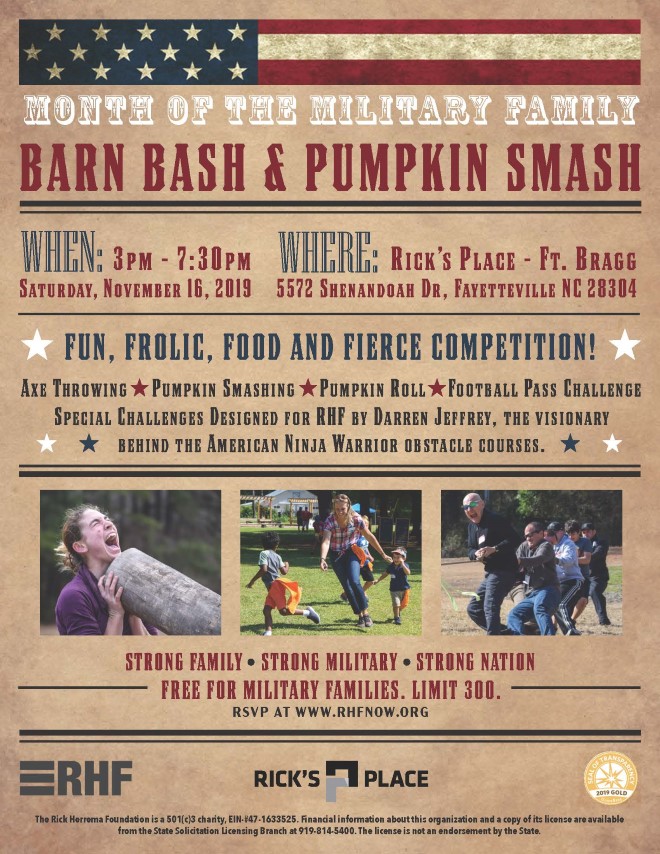 November 7 - Spouses in Military FREE 2019 Expo – This event is free to military spouses. The program is designed to acquaint spouses with the Fayetteville / Cumberland County area and its offerings.
November 12 - 2019 Fall Resident Satisfaction Survey Opens
November 14 - Community Clean Up. If you are interested in helping your community team complete community clean up, please meet at your community center by 3:20PM.
November 22 - Association of Bragg Spouses Yule Mart, 11am-6pm
November 23 - Association of Bragg Spouses Yule Mart, 9am-6pm
Corvias Offices will be closed Nov 28 & Nov 29 for the Thanksgiving holiday.

Ardennes & Pope

101 Varsity St

Fort Bragg, NC 28307

910-436-6054

Hammond Hills

70 Bastogne Dr

Fort Bragg, NC 28307

910-436-4066

Njimegen

2 Douve Place

Fort Bragg, NC 28307

910-436-4743

Casablanca

625 S Lucas Dr

Fort Bragg, NC 28307

910-495-0120

Linden Oaks Clubhouse

2 Duplin St

Cameron, NC 28326

910-764-4932

Normandy

27 Hunt St

Fort Bragg, NC 28307

910-436-3125

Corregidor

301 N Dougherty Dr

Fort Bragg, NC 28307

910-497-6255

Linden Oaks Lodge

1 Hilltopper St

Cameron, NC 28326

910-764-5000

Ste Mere Englise

7905 Sicily Dr

Fort Bragg, NC 28307

910-497-0510